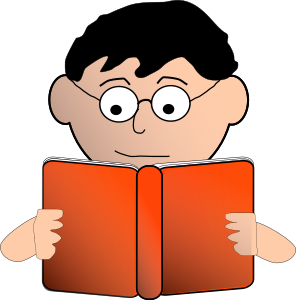 Non-fiction and informational fiction passages: For K- 8, these cover such topics as a partial eclipse, plate tectonics, and the Great Barrier Reef. Includes comprehension question sets. 
Reading Worksheets: These downloadable worksheets cover a number of topics, including figurative language, grammar and sentence structure, characterization, theme, author's purpose, context clues, and others. For grades K - 12.
Non-fiction Reading Skills: Download one-page, non-fiction reading passages designed to reinforce a specific skill, such as summarizing, and supporting a main idea. For grades 2 - 10.
Reading Comprehension: Units for K - 5.
Grammar and Spelling Workbooks: For K - 6.
Free Study Guides: Comprehension questions, vocabulary activities, and other exercises for a number of novels, including The Call of the Wild, The Giver, Holes, Hatchet, and others.
Signet Classics Teachers Guides: With chapter summaries and discussion questions.
Glencoe Guides: Include background information on the novels and activity pages. 
You might also like: 14 Sites for Free Online Kids Books
More Reading and Language Arts