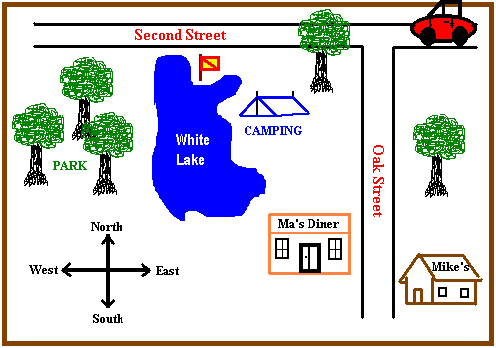 Mapping Our World: Provides an overview of maps through interactive lessons covering the relationship between globes and maps; and an explanation of the different map projections. Also has games like matching flags with countries.
Two sites that teach basic map skills through interactive games: 
Adventure Island: focuses on map symbols and keys
Nikki Learns About Maps: has an overview of maps, symbols and keys, directions, and map grids
Instructional interactive on how to use a compass
Weekly reader online booklet for grade 6; covers continents and hemispheres, latitude and longitude, map projections, exploring Antartica, skills questions throughout; click into Archive button at top left and get booklets for grades 1 – 5?
Geography map games: map skills, cities of the world, provinces of Canada, African countries and other games
Geography quizzes: broken down by region; has European countries, US state capitals, Canadian bodies of water; etc.; you can take the quiz and then type in your name and print quiz results
Middle school worksheets: lots of worksheets to print for distance and direction, time zones, latitude and longitude, types of maps
For additional resources, visit the Geography Downloads page.