Last Updated on October 30, 2023 by TrayKay
Need some essay writing tips for your middle- and high-school age students? The following is a list of the most common types of essays designed to help develop critical thinking, analysis, and communication skills. Included with each essay type are graphic organizers that provide a framework for structuring information; writing prompts for practicing specific essay styles; and model essays that can help your kids learn about essay structure, language, and techniques used.
Expository Essays: Information-packed pieces with facts, logical reasoning, and explanations to help readers understand a concept, process or topic.
This composition workbook (sections 5.1 – 5.5) contains exercises for writing expository essays, including crafting thesis statements, arranging details, noting similarities and differences, describing a process, and explaining connections between events.

These graphic organizers for different types of expository writing include cause & effect, compare & contrast, problem/solution, and sequence/chronological.

Here is a list of over 200 expository writing prompts, along with grading suggestions and model essays.
Persuasive Essays: The aim is to convince your reader to see things from your point of view or take action. Back up your arguments with evidence and use some persuasive techniques to sway opinion.
This composition workbook (sections 6.1 – 6.5) breaks down the process of writing persuasively with exercises for researching a topic, determining a position and audience, evaluating evidence, and making a case.
This persuasive essay packet includes many persuasive essay topics, plus a variety of graphic organizers to help build an argument and structure ideas. Other helps included are lists of transitional words, tips for grading and constructive feedback, and debate planning charts.

Here is a five-paragraph template for persuasive writing.
Narrative Essays: Share personal experiences, anecdotes, or real-life events through storytelling. Paint a vivid picture with descriptive details, engaging dialogue, and a well-structured narrative.

This composition workbook (sections 4.1 – 4.5) includes exercises for writing historical narratives, using chronological order, establishing point of view, writing realistic dialogue, and creating characters.

Here's a list of over 100 narrative writing prompts, as well as grading suggestions and model essays.

This graphic organizer helps to structure ideas for writing about an incident or anecdote. Here are some additional narrative text organizers and prompts.
Descriptive Essays: These essays use sensory details to describe people, places, objects, or experiences in a way that creates a strong impression.

This composition workbook (sections 3.1 – 3.6) has exercises for writing good descriptions including creating images, sharpening observation skills to collect details, and using precise words. Exercises also focus on describing places, things, and subjects.

Here are some graphic organizers to help write good descriptions:

–a sensory details diagram

—figurative language worksheets for practicing with similes, metaphors, personification, alliteration, onomatopoeia, idioms, and exaggeration

Here is a descriptive essay writing template.
Literary Analysis Essays: Examine the elements of a piece of literature by analyzing plot, characters, themes, symbolism, and writing techniques. Provide readers with your own insightful interpretations.

This literary analysis tutorial shows the difference between a plot summary and plot analysis, and suggests strategies for writing a literary analysis.

Here is a five-paragraph template for writing a literary analysis essay.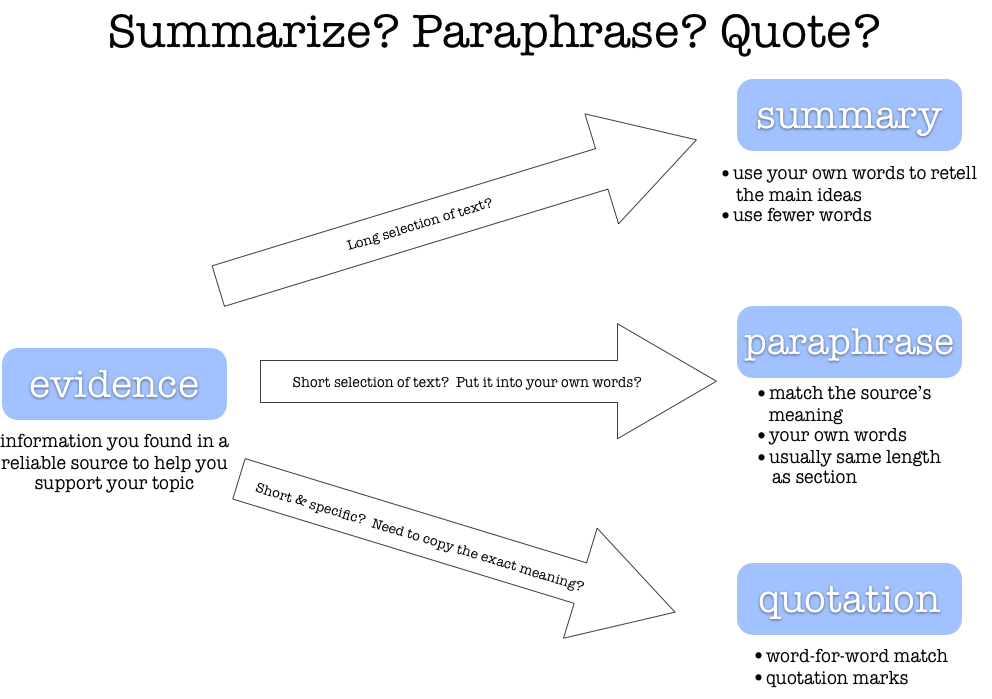 Research Essays: Investigate a specific topic, gather information from various sources, and present your findings. Make sure to cite your sources properly and follow academic research standards.

This online textbook provides good information on the writing process, with a section focusing on the three ways to integrate outside sources into a research paper: summaries, quotes, and paraphrases.

Other useful tools include this research paper outline template; this research paper graphic organizer; and this research paper guide and organizer.
What are your favorite essay writing tips and resources? Leave a comment.