Last Updated on February 5, 2023 by TrayKay
These free lesson resources can be used to build a tall tales unit study as part of a larger elementary literature curriculum. Since it includes reading, writing, and dramatic presentation activities, it could work well for one student or in a group setting.
The Instructor information provides background on the origin of tall tales, and their main elements and characteristics.
Links to three tall tales (read-alouds on YouTube) are provided: Paul Bunyan, Pecos Bill, and Casey Jones. A printable worksheet can be used to list elements and details of each tall tale.
There are also printable graphic organizers and story maps for students to use to create their own tall tales and act them out with other students.
What Is A Tall Tale? This is a short PowerPoint reviewing the elements of tall tales.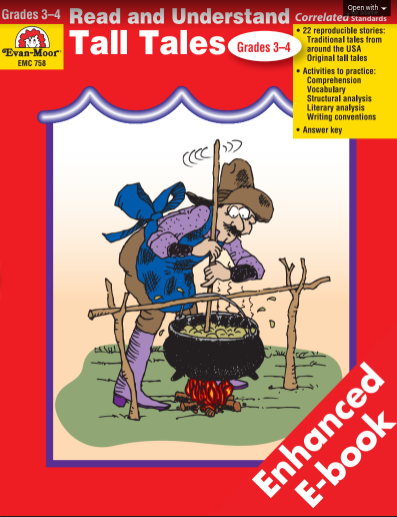 Free Printable Tall Tales Booklets: