Last Updated on May 3, 2023 by TrayKay
Here are some free personal finance courses and resources. Scroll to the bottom of this post for some free, downloadable readers about money.
Personal Finance Essentials: Eight modules to finish at your own pace.
Intro to Financial Literacy for Teens: From Udemy.
Personal Finance: From Udemy.

Everfi: Free money management lessons for elementary, middle school and high school learners.
Cash Course: Sign up for free financial education courses.
Next Gen Personal Finance: Offers a free set of online lessons covering personal finance basics. The curriculum, published by the non-profit Center for Financial Capability, is presented in a series of units that include text and video resources, and activities.
Practical Money Skills: Features teachers guides and activities on money management for grades K – 12. Lessons for the earliest learners introduce money (what it is and how to earn it), then moves on to such topics as savings, loans, credit, budgeting and investing. There are 22 lessons for high school.
CompareCards.com: This credit card comparison site has free lessons for middle school and high school students on the basics of credit, credit cards and investing.

Banzai: This site teaches key concepts in personal finance by presenting students with a number of real life scenarios. Tasks to be completed include paying rent, understanding your paycheck (taxes withheld, direct deposit, gross and net income), budgeting for gas, groceries and other expenses. Three versions are offered: Banzai Junior (aged 8–12); Banzai Teen, (aged 13–18); and Banzai Plus (aged 16 and up).
Personal Finance Student and Teacher Resources from the OK Department of Education; includes free lessons and teacher guides
Financial Football: Players gain yards and score touchdowns by correctly answering financial questions. There are three age levels to choose from: Rookie (ages 11–14), Pro (ages 14–18) or Hall of Fame (ages 18+). For each age group, there are downloadable lesson guides with discussion questions, activities, quizzes and other exercises. Combined with the game, this seems like something that might work well in a group setting or homeschool co-op.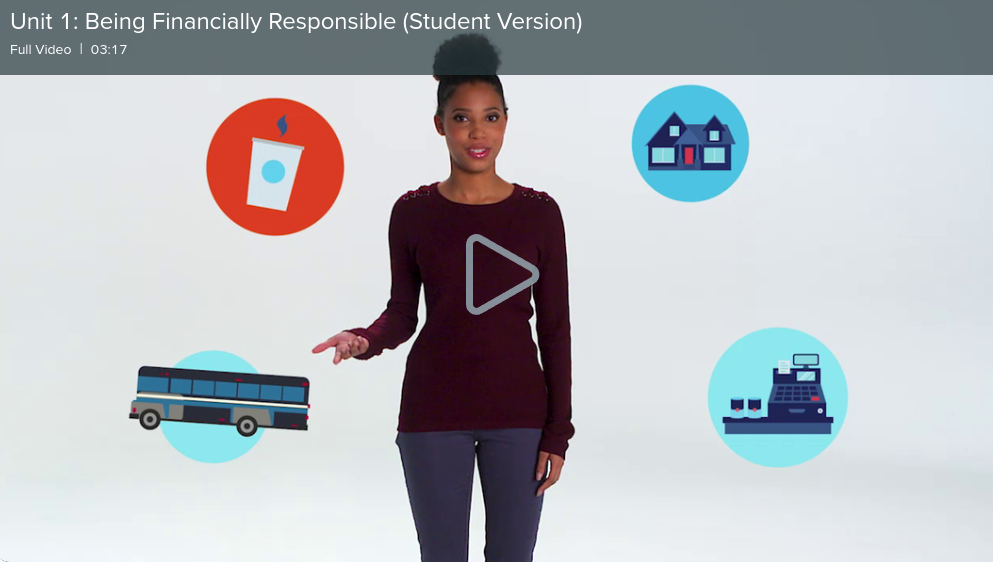 ---
PDF Textbook Chapters:
---
Financial Literacy Worksheets & Answer Keys
Activity Sets for grades 6 – 8:
Activity Set 1: Learn about banks, credit, paying for college, careers
Activity Set 2: Learn about sales and income tax, simple and compound interest, making purchasing decisions
Activity Set 3: Learn about budgeting, and net worth statements