Last Updated on May 3, 2023 by TrayKay
Free textbooks, virtual labs, interactives, and activities for building an ecology unit:
Here's a download of free Earth Day activities, and an interactive worksheet All About Earth Day.
Ecology in your Own Backyard: Check out the free resources at EcologyOnline, with free videos and activities for exploring the ABCs of Ecology; and Watersheds.

There's also CK-12's Intro to Ecology, with 35 sections covering ecosystems and related topics. Sections include reading, related videos and links, and online practice questions. You can easily create your own "Flexbook" with only the sections you want to cover. The Ecology chapter is part of CK-12's Life Science textbook.
Free PDF Books:
Here are some links to free resources for explaining and learning about various ecology topics through interactives, labs, assignments and activities.
Levels of Organization:
Food Chains/Webs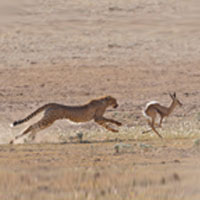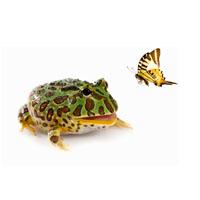 Symbiosis and Other Interactions:
Nature Cycles:
Nitrogen Cycle: Visualize the flow of nitrogen in the environment.
How Plants Affect the Atmosphere: Video, reading, and discussion questions.
Photosynthesis and Respiration

Interactive Google Doc
Earth's Biomes:
Six Virtual Biomes: Description of plant and animal life in the major biomes and ecosystems.

Habitats and Ecosystems:
DK Find Out: Interactive illustrations on plants and animals in different habitats. 
Biodiversity:
Backyard Biodiversity: Kids search for animal life in microhabitats close to home. Involves observation, classification, and species mapping. Includes links to several citizen science projects.
Endangered Species Assignment: Using earthsendangered.com, create a graphic organizer comparing 4 endangered species from an area of the world.
Environmental Problems and Solutions